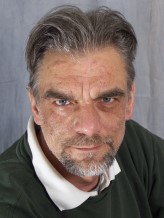 Responsible for contents according to german § 10 paragraph 3 MDStV, § 5 TMG:
Jens H. Westermann
Mathildenstr. 34
D-24937 Flensburg
aka (alias) Veracous
Fon +49 (0) 461 40840690
Mobil +49 (0) 1522 6671046
E-Mail info@atelier-jhw.de
Copyright
All illustrations and texts are copyrighted, especially the copyrights of the images and texts used, which were not created by myself and which are marked as such, are to be considered.
Links
Despite careful control of the content, I do not accept any liability for the content of external links. The content of linked pages is the sole responsibility of their operators. I hereby expressly declare that at the time of linking no illegal content was recognizable on the pages to be linked.
Data transmission and logging for system-internal and statistical purposes
When you access our website, your Internet browser automatically sends data to my web server for technical reasons. This includes, for example, the date and time of access, URL of the referencing web page, retrieved file, amount of data sent, browser type and version, operating system, and your IP address. These data are stored separately from other data that you enter as part of the use of my offer. I can not assign this data to a specific person. These data are evaluated for statistical purposes and then deleted.
Usage data
I collect and use personal data from you as far as this is necessary to enable the use of my Internet offer or to settle it as necessary (usage data). This includes in particular features regarding your identification and information on the beginning and the end as well as the scope of the use of my offer.
Contact form
If you would like to use the contact form "Mailform" offered on my website, I need you a valid e-mail address so that I can process your contact.
Cookies
This website uses Google Analytics, a web analytics service provided by Google, Inc. ("Google"). Google Analytics uses so-called "cookies", text files that are stored on your computer and which allows an analysis of the use of the website by you. The information about your use of this website (including your IP address) generated by the cookie is transferred to a Google server in the USA and stored there. Google will use this information to evaluate your use of the website, to compile reports on website activity for website operators, and to provide other services related to web usage and Internet usage. Google may also transfer this information to third parties, provided this is required by law or if third parties process this data on behalf of Google. Google will under no circumstances associate your IP address with other Google data. You can prevent the installation of cookies by setting your browser software accordingly. By using this website, you agree to the processing of the data collected by you in the manner described above and for the purposes set out above.
Remarks
If applicable, prices include VAT, invitatio ad offerendum and pacta sunt servanda.
This site is listed in various portals.
Share:  






    Follow: